I don't know what it is about Kate Bosworth that I think is amazing, but when she was acting and actually getting jobs, I couldn't be bothered even noticing her, but as she gets older, I just think her hot, skinny, model looking body is hot as fuck…so I am glad these alleged nudes – that are probably just some nerd's art project happened…not just because of her asshole shot…but because she is amazing…
I do know that Emily Ratajkowski has been a nude, self promoter since she pretty much started this internet thing. She had tits, debatable as to whether they are real or not, and she has been fully nude in countless photoshoots. The world was responsive, they loved her, and that lead to money and jobs in actual fucking movies…her dreams came true..
So it is safe to say that these "alleged" nudes of her are great, but don't matter, because you've all ready seen her minge…you've already seen lip and self shot may be a fetish because it feels more personal, but she wasn't taking the pics for you, so I can't imagine how that is better than any pro shots she's had with great photogs.
I also know that her movie is coming out, that she's had three weeks to decide if this was a good publicty stunt in an era when people were starting to forget about her…enough time to really weighs the pros of cons of being looped into a nude scandal..
You know like Kim Kardashian's who's iCloud was hacked, yet her blackberry pics were stolen…because that always happens…right….
Inside jobs everywhere, but when there are tits – we must celebrate…
Here's Someone Named Abigail Spencer…
Gabrielle Union….
The Machalka Sisters…
An Olsen…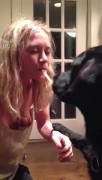 Jenny McCarthy…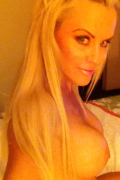 Hope Solo…
REMEMBER THESE ARE ALL ALLEGED NUDES – PROBABLY ALL FAKES – IF LAWYERS EMAIL ME – WE WILL KNOW IF THEY ARE LEGIT – REMEMBER THE CELEBRITIES ARE THE VICTIMS HERE –
Posted in:Hacked